So, normally I don't do these. But seeing one of the rules is you
HAVE
to do this, my hands are tied.

Here are some rules:1.
You must posts these rules
2.
. Each person has to share 10 things about them
3.
Answer the 10 questions asked to you and invent 10 questions the people you tag will have to answer
4.
Choose 10 people and put their icons on your journal
5.
Go to their page to inform them they are tagged (we have mentions now, using that)
6.
Not something like " you are tagged if you read that"
7.
You have to legitimately tag 10 people
8.
No tag-backs
9.
You can't say that you don't do tags
10.
You MUST MAKE A JOURNAL ENTRY
Questions brought to you by
Bhryn
...and my God have mercy on your soul.
1. Shuffle your music list, whats the first song that you come to? Post the first four lines.
All Along The Watchtower - Bear McCreary
"There must be some way out of here,
said the Joker to the thief.
There is too much confusion,
I can't get no relief."
2. What's the worst prank you've ever pulled on anyone?
I used to love green mochi ice cream. But my roommates would always eat it without my permission and deny it. So one day I took the top layer of ice cream off and replaced it with wasabi
(the kind you eat with sushi)
. Late into the night I hear a roommate screaming bloody murder because he took a large bite.

Needless to say, they didn't steal my ice cream anymore.
3. What scent of candle do you enjoy?
Manly scents!
The kind Paul Bunion would have worn and chop down trees with.
...
...okay, truth? Probably some kind of fruity one.

4. If you could be either a dog or a cat, which would you be and why?
Dog. Because chasing a ball on an endless loop sounds wonderfully simple.
5. Have you ever been hospitalised/in hospital for treatment and what was it?
Had my tonsils taken out. First time I have ever been put to sleep medically. Was weird because you have no sense of time while knocked out. I woke up and asked, "So are we going to do the surgery or what?"
6. What is your favourite movie and why? Quote something from it!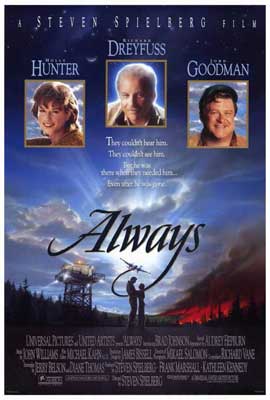 To be honest, there really isn't this amazing movie quote. It's more about the humor, it also makes me cry every time I see it. Reminds me a bit of old cinema, good wholesome movies, it has a good heart to it, a good message.
7. Left handed or right handed?
*raises right hand*
8. What is your most disgusting personal habit?
Biting my finger nails I guess?
9. Name three things that you're afraid of (and try to tell us a story behind each!)A.)
Spiders. But when it comes to the fight or flight response, I fight. Meaning, I see a spider, it's instantly dead. Like, Al Pacino in Scarface style. Their creepy, do I need a better reason?
Why do you think I did this comic?:
B.)
Flying. I get cold nervous sweats whenever I fly. Doesn't mean I won't. Just not a fan. When I was a kid, my Mom would do finger puppets to distract me. Doing finger puppets by myself just doesn't have the same effect.
10. Do you believe in the power of science?
Hmmm...this question perplexes me. I'm perplexed. Are you asking if I believe in science? Is science a belief?

Yeah, I believe in science. I mean, I'm a Christian, so I believe in God as well. When God made all of this, he didn't just snap his fingers and 'poof' everything magically appeared. He's the ultimate scientist one could say. He had to know the science of how to make all of this. So yeah, I most definitely believe in the power of science.
Sooooo...my questions:1.) What made you want to be on Deviant Art?
2.) If you could have any super power, what would it be and how would you use it?
3.) In the eventual zombie apocalypse, what role/trade/ability would you fill in a group?
4.) You can play only one video game for the rest of your life, what would it be and why?
5.) If you had to use a favorite food as a piece of clothing, how would you wear it?
6.) What is your favorite TV show? Also, what is your favorite character from that show?
7.) Who was the first person you followed here on Deviant Art and why?
8.) What are the three places you want to travel to in the world before you die?
9.) Who would be your top pick for most annoying character in a movie...ever.
10.) How much do you hate me for tagging you? (use any measure system to your liking)
I tag: